The demise of the ethnographic monograph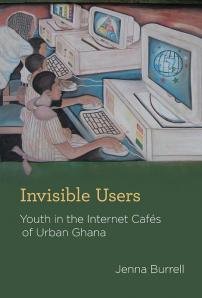 As ethnographic practice has spilled out into the broader world of design and policy-making, business strategy and marketing, the monograph has not remained the singular format for presenting ethnographic work.
In the design community and high-tech industry, it is the conference paper (see EPIC, DIS, CSCW, and CHI, etc), the technology demo, and within corporate walls, the PowerPoint slideset or edited video that have become established formats for delivering ethnographic outputs.
There is great pressure in some subfields to offer clearly outlined implications and propose practices alongside (or instead of) the theory and holistic description of the more conventional format.
In light of the publication this week of her own ethnographic monograph titled Invisible Users: Youth in the Internet Cafes of Urban Ghana, Jenna Burrell thought it worth considering the question: why should someone outside of the Academy read her book or any other of this genre?