The Design Council's evolved Double Diamond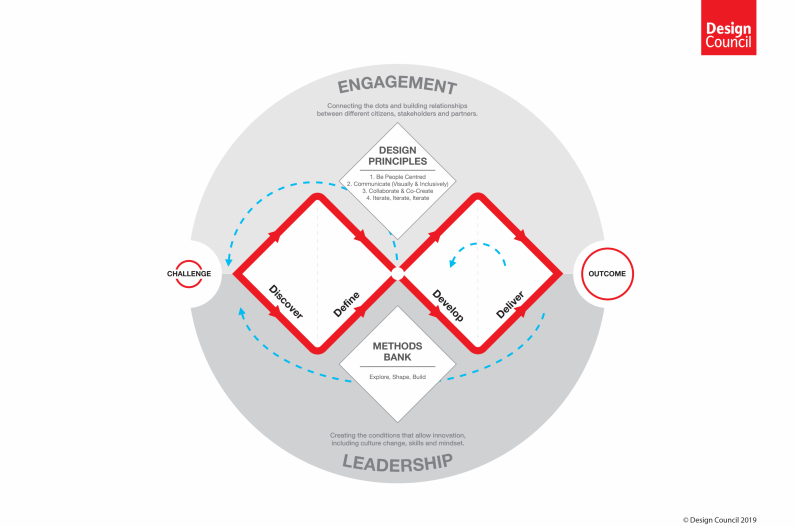 At the heart of the Design Council's framework for innovation, which helps designers and non-designers across the globe tackle some of the most complex social, economic and environmental problems, is its design methodology, the Double Diamond – a clear, comprehensive and visual description of the design process. Launched in 2004, the Double Diamond has become world-renowned with millions of references to it on the web.
The Council's updated Double Diamond, called Framework for Innovation, also includes four core principles (put people first, communicate visually and inclusively, collaborate and co-create, and iterate, iterate, iterate) and design methods that designers and non-designers need to take, and the ideal working culture needed, to achieve significant and long-lasting positive change, in particular focused on leadership and engagement.
Some further reflection by Dennis Hambeukers here.