The everyday life of global brands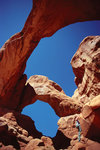 In this long feature, Rick Robinson, global director of
GFK NOP
's Observational & Ethnographic Practice, discusses ethnography and branding, and argues in much detail how ethnography can help companies gain a true understanding of their customers — including their interactions, thoughts and behaviors, as well as the context in which they take place.
Rick E. Robinson is a leader in developing and applying observational research as a basis for new product, service and strategy solutions. He was a co-founder of E-Lab, a research and design consultancy, which pioneered ethnographic and observational research approaches for understanding the interactions between people and products, and was chief experience officer at Sapient where he worked with my partner Jan-Christoph Zoels.
He will be the keynote speaker at next week's EPIC 2005 in Redmond, WA.