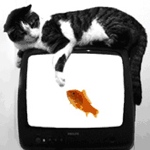 As more and more devices in your home get connected to the Internet, the user experience becomes increasingly important.
The people at ReadWriteWeb announce that over the coming months they will be exploring the world of User Experience design, by interviewing UX experts and reviewing products that get it right – and some that get it wrong. They will start by looking at how the user experience of televisions is becoming more interactive and what this will mean to your TV consumption habits.
We look forward to it.