Thoughts on clever cities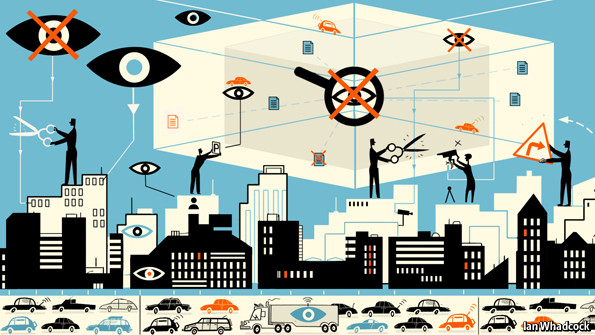 The multiplexed metropolis
Enthusiasts think that data services can change cities in this century as much as electricity did in the last one. The Economist – in a piece written by Ludwig Siegele, online business and finance editor, argues that they are a long way from proving their case.
The role of the citizen in the smart city
Technology has changed how we look at city infrastructure, raising the possibility of smart cities. Could it now change how city governments and citizens interact?
(With contributions by Dan Hill, Saskia Sassen, Usman Haque, William Perrin and Rick Robinson)
"Against the smart city" teaser
The smart city pretends to an objectivity, a unity and a perfect knowledge that are nowhere achievable, even in principle, argues Adam Greenfield.