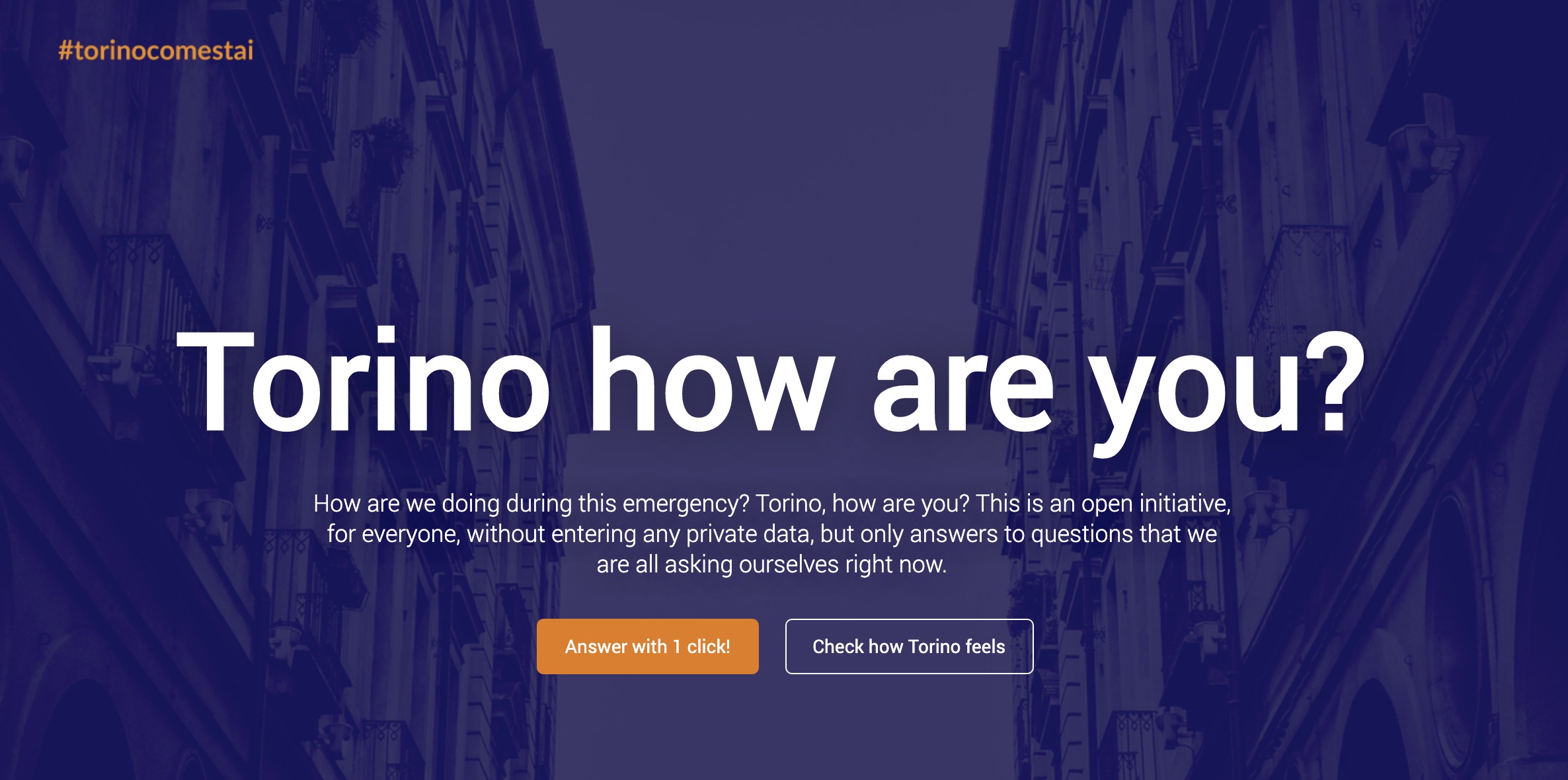 How are we doing in this emergency? Torino, how are you?
Collecting the answers we will not only know how we are, what has changed in our habits, and what our needs are, but we will also observe how the people close to us are doing in the various neighborhoods and throughout the City of Turin.
This is an open initiative, for everyone, anonymous and without private data to enter, but only answers to the questions we are all asking ourselves now. A dynamic picture of our feelings, of our new habits and needs. In the end the goal is to contribute all together to make Turin, our common home, feel good. Your answers will help everyone to take care of our common home.
The results will be available as an open data set and as a data visualization on the same platform.
The initiative was launched by Experientia, Nesta Italia, the Department of Culture, Politics and Society of the University of Torino, SocialFare, the Cottino Social Impact Campus and the LINKS Foundation, within the Torino Social Impact framework.