Tricia Wang: The Conceit of Oracles (talk notes)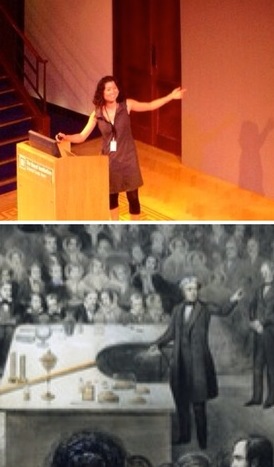 Sociologist and ethnographer Tricia Wang has posted the notes of "The Conceit of Oracles: How we ended up in a world in which quantitative data is more valued than qualitative data," her inspiring and much appreciated opening keynote at the EPIC Conference in London, which she describes as "a conference for people who care deeply about making organizations more human-centered."
Here is the summary:
Technology is playing an increasingly large role in decision-making processes. But are we really making more informed decisions? How do we even know we are asking the right questions? And what are we missing in our measurement-driven world?

This talk seeks to answer these questions by looking at methods of prediction from the Oracle of Delphi in Ancient Greece to the use of electricity during the Scientific Revolution and the invention of computers in the Age of Information. These historical events provide a lens for understanding how we ended up in a "data-driven" society: a world where computers are mostly valued as predictive machines; quantitative output is seen as "truth"; and the qualitative cultural context is seen as inferior to quantitative data. The danger in predictions, forecasting, and measurements that over-rely on quantitative data is that a misleading representation of actual human experiences can result. This is a terrible mistake and one that is committed frequently within organizations.

We are facing one of the biggest struggles of our times: the challenge for institutions is to treat their stakeholders (e.g users, employees, consumers, audience) as humans, not as data points. Connected to this challenge is the dominant belief that numerical measurements such as Big Data, will lead to more knowledge, justifying investment in quantitative research at the expense of qualitative research.

This struggle speaks to the important role of ethnography in ensuring that businesses, governments, and organizations are people-centered in the face of bureaucracy and numbers-driven thinking. But before ethnography can play a more strategic role inside institutions, the field needs to evolve. Ethnographers need to focus on making their work more visible, more integrated with Big Data, and more accessible. Our job is to teach organizations to design for experience, not usability; to create for people, not users.

When companies prioritize experience, they will see a greater business value in bringing in experts to provide explanatory knowledge that is connected to real social experiences.