Understanding the sensing city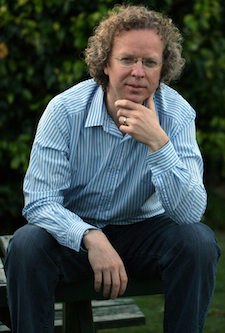 Consultant Roger Dennis, who identifies himself as "serendipity architect", has been writing a series of posts on meetings he had related to the sensing city. Together they give a good overview of some of the most recent initiatives and thinking on smart cities.
Singapore meetings
Meetings with the MIT Sensable Cities Lab and the ETH Zurich Future Cities Lab – both part of the Singapore-MIT Alliance for Research and Technology
Intel meeting in London
Meeting with Duncan Wilson at Intel, who heads up the newly created Collaborative Research Institute for Sustainable Connected Cities – a partnership with two universities. The aim of the initiative is to understand how technology can be used as a tool to create better cities.
Cosm meeting in London
Meeting with Usman Haque, who founded the company Pachube, which has since been bought and its name changed to Cosm. He also now has an Urban Projects Division that works on special projects with cities around the world.
Siemens meeting in London
Meeting with Elaine Trimble of Siemens, who works with the (relatively new) global cities team based at The Crystal. It opened a couple of weeks ago and is "the world's first center dedicated to improving our knowledge of urban sustainability.
Arup meeting in London
Meeting with Volker Buscher, one of Arup's smart city people. He has a massive range of experience with cities around the world.
University College London (UCL)
Meeting with Dr Andy Hudson Smith who is the director of the Centre for Advanced Spatial Analysis (CASA), a UCL research lab. Among other things the group is responsible for the fascinating London Dashboard.
Cisco meeting in London
Meeting with John Baekelmans, the CTO for the Smart Connected Communities initiative and JP Vasseur, who is a Cisco Fellow.
> See also this frog design interview with Cisco CGO Wim Elfrink on the same topic
New York meetings
Meetings with Ashok Raiji of Arup; Bjarke Ingels, founder, and Iben Falconer, Business Development Manager of the Bjarke Ingels Group (BIG); Naureen Kabir of New Cities Foundation; and David van der Leer, the Curator of the BMW Guggenheim Lab.