User experience design is dead; Long live user experience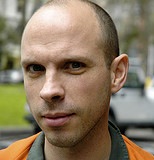 With Apple, Inc. having the largest market capitalization of any company in the world, and an endless stream of CEOs and pundits talking about the importance of user experience, Peter Merholz suspects the phrase "user experience design" is no longer necessary, and could even be harmful.
Harmful because it suggests that the only folks who need to worry about user experience are the designers, when in fact companies need to treat user experience no different than they treat profitability, or corporate culture, or innovation, or anything else that's essential for it's ongoing success. The companies that succeed best in delivering great experience are those that have it as an organization-wide mindset.