Videos online of the SDGC conference 2020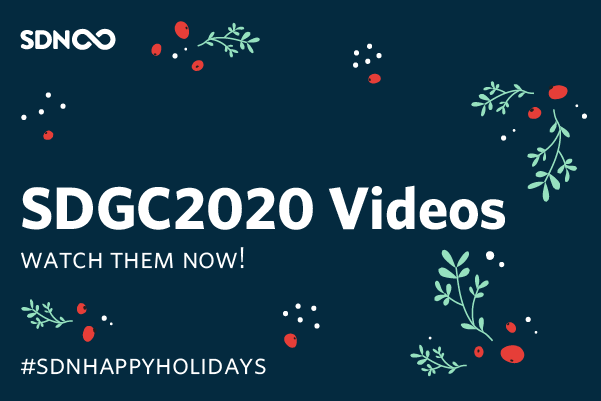 All videos of the Service Design Global Conference of October 2020 [#SDGC20] are now available for free on youtube. Here the links to the keynotes and the talks (and links to slide decks when available).
Keynotes
Decolonising Design: Six Respectful Steps for Embracing Change [1:01;03]
Elizabeth Tunstall Canada | Dean, Faculty of Design, OCAD University
In this talk, Elizabeth (Dori) Tunstall describes the ways in which design has been disrespectful to Indigenous, Black, and People of Color communities. Beyond diversity and inclusion, she addresses the necessity to decolonise design (i.e. decouple design from the modernist project in order to support Indigenous visual sovereignty and diversity in histories of making). She draws upon the recent experiences at OCAD University in moving towards the decolonisation of its curriculum, governance, and hiring practices. She lays out six steps for change in which others can work towards decolonising design as well.
Redesigners for Justice [1:02:11]
Antionette D. Carroll United States | President and CEO (Founder), Creative Reaction Lab
This keynote is a dialog with Antionette Carroll, Founder, President and CEO of Creative Reaction Lab, a nonprofit educating and deploying youth to challenge racial and health inequities impacting Black and Latinx populations. In an open discussion, we talk about equity-centered community design, how to build a youth-led, community-centered movement, and a new type of civic leader, Redesigners for Justice. In addition, we hear Antionette's thoughts on the opportunities and challenges we can embrace as a service design community to deliver the change we need in the world.
Keynote | Inclusive Service Design [58:13]
Benjamin Earl Evans United States | Product Inclusion Lead, Airbnb
Service designers have a responsibility to build inclusivity into their practice. During this keynote with Benjamin Evans, who leads inclusive design practices at Airbnb, we will explore the conscious bias map and how you can make your services more inclusive. 
Talks
Sparking Change and Inspiring Patients [21:21]
Sarah Josefsberg United Kingdom | Design Researcher/Service Designer, Lovedby Design
In this case study Sarah Josefsberg explains how to use service design to spark change and empower patients where design thinking has no existing support. It also discusses the challenges and opportunities that working this way can bring to big organisations like the NHS.
> Slides
Designing a Financially Inclusive Future for Underprivileged Women [18:30]
Umair Shafique Pakistan | Chief Innovation Officer, Ideate Innovation
The World Bank has stated that the key to poverty alleviation is financial inclusion. Globally, 65 percent of women have a bank account compared to 72 percent of men. This unbanked population is amplified when zoomed in on Pakistan, where only 7% women are financially included compared to 20% men. At present, financial services are not designed with a gendered lens, rendering them largely meaningless to women. Through first-hand field experience, Umair Shafique shares barriers faced by low-income women and how to address them. He provides actionable insights through fascinating stories of women's workarounds and financial behaviors, so providers can design products and services that incorporate their specific needs.
Transforming Designers | The Act of Design Has Been Disrupted [26:14]
Marihum Pernia Italy | Strategy and Service Design Lead & Co-Founder of Service Design Drinks Milan, OpenKnowledge Srl. | Service Design Drinks Milan
Designers are no longer working only in design studios. Private sector companies, mid-large-sized consultancies, start-ups, and governments have now in-house design teams. Design is becoming a multi-faceted practice and the designer of today is dealing with the orchestration of interconnected systems, the ideation of new strategic innovation frames, and the design of new organizational ecosystems. Moreover, designers are acquiring a new language of data. We became the managers of complexity in processes and silos, the ambassadors of the collaboration mantra, and the activists of intrinsic ethical values. How are designers evolving to stay relevant in today's complex world? What is the role of design in the ecosystem we are living in? What does hybridness mean for the designer's identity?
Full Stack Service Designers: Why Designers Don't Equal a User Centered Organisation [24:55]
Sarah Drummond United Kingdom | CEO at Snook & CDO at Northgate Public Services , Snook
Everyone of us designs on a daily basis. Our everyday micro decisions add up to the overall experience our users have. Whether it's how you finance the products, what your outcome measurements are to what your staff deliver on the ground, we all impact the user experience. It's easy to believe that the size of your team and design system is a measure of how much your organisation has invested in design. But when you look beyond the invisible boundaries of your team and platforms, does everyone in the business really have a literacy of what good products and services look like?
> Slides
Can Design Shape the Airline of Tomorrow – Increasing Innovation Impact at KLM Through Design [25:08]
Anouk Randag  Netherlands | Service Design Lead, livework
Ryanne van de Streek Netherlands | Product Owner KLM X, KLM Royal Dutch Airline
Aviation is a very challenging industry as it acts on the complex intersection of technology, regulations, competing commercial organizations and environmental concerns. KLM, the royal Dutch airline, can proudly look back on 100 years of history in aviation. They anticipated that the next 100 years will require a new way of innovating, with more impact. KLM is convinced that design is a key ingredient in this shift. In 2019, KLM developed and kicked off a program, in collaboration with Livework, that combines design training, coaching on the job, and impact measurement. The program sets out to empower employees across departments to use a design as a means to increase collaboration, process efficiency, solution adoption and informed decision making. As KLM finds itself in the middle of unprecedented times going through a global pandemic, they have to cope with a completely changed context.
> Slides
10 Years of Jam: Lessons Learned on Hacks, Sprints and Jams in Service Design [22:20]
Adam Lawrence  Germany | Founding Partner, WorkPlayExperience
Markus Edgar Hormeß Germany | Founding Partner, WorkPlayExperience
In the ten years since the launch of the Global Service Jam in 2010, Jamming has become a key player in service design. As well as starting thousands of careers and friendships, Jams have now become an important working format in transformation projects. With similar formats like hacks and sprints they are used to focus attention, generate buy-in, and move projects forward fast – as well as playing a huge role in design education and evangelism. But after ten years and a thousand Jams, what have we learned? What are these pressure cooker formats good for? And what are their limits?
Trust as a Design Material [22:51]
Louise Vittrup Christensen  Denmark | Senior UX Designer, 1508
Great products build on great relationships. Great relationships are built on trust. Trust is what allows us as humans to make decisions. For every experience we deliver, trust is an integral part of every interaction we design. In this talk, Louise Vittrup explores perspectives in trust throughout the design process. How can we work with the grain of trust and ethics in order to create a more trustworthy future, more engaging experiences, and deepen our relationship with our customers?
> Slides
Do No Harm—Embracing Humanitarian Practices for Ethical Service Design [23:15]
Cassie Jiun Seo  Norway | Service Design Lead, Norwegian Refugee Council
Digital products and services can contribute to negative social outcomes and be criticized for being 'unethical'. The humanitarian sector has established practices for the robust implementation of the 'do no harm' principle. In this talk, Cassie Jiun Seo examines the connection between humanitarian practices and service design processes. Tools and community standards from the humanitarian sector that are used from ideation, design, and implementation of aid projects will be shared in parallel to the service design methodologies. This comparison can provide Service Design practitioners new tools to design services with impact and examine their existing process.
> Slides
Karma Chameleon – Getting to Grips With Culture Club [24:50]
Vimla Appadoo  United Kingdom | Chief of Culture Design, Honey Badger
How do we design a culture that works for everybody, but doesn't try to pretend to be something that it's not?Transformation is riddled with hurdles, barriers and blockers. When we begin on a transformation journey, how often do we ask ourselves if we need culture change or if we simply need to adapt? When we're faced with the task of mammoth shifts in organisations, how can we bring people on the journey? How can we make sure that we use the best design thinking principles to design a culture that helps people to be themselves and deliver their best work? Let's talk through how we can consciously design cultures to support people and to deliver the best work possible. Let's think through the roles we need and understand the impact that culture can have at an individual, team and organisation wide level.
> Slides
Design as Dissent [20:08]
Carol Yung  United Kingdom | Experience Design Lead, Deloitte
Rubia Sinha-Roy  United Kingdom | Experience Design Lead, Deloitte
Dissent has historically been a driving force behind change throughout history, bringing the voices of the under-represented out of obscurity, and challenging convention. In this talk, Carol Yung and Rubia Sinha-Roy reflect on the role dissent has played in their journeys as service designers, and ultimately, as agents of change. They'll share insights on how they've learned to harness dissent to activate change and how they've used acts of dissent to deliver interventions that create a better future.
> Slides
Design for Meaningful Growth [21:58]
Vijay Chakravarthy  United States | Senior Service Designer, Philips
As we designers begin to tackle increasingly complex scenarios, growth is a key consideration. We live at time when we prescribe the use of 'human centered design' to facilitate growth and results—while realising that humans are a big part of the problems of today. This talk explores ways to design for meaningful growth that balances the needs of business, society and the environment.
The Consequences in Service Design [17:37]
Ron Bronson  United States | Senior Design Manager, Consequence Design
Service design as an emergent discipline often focuses on what's knowable to improve systems and devise structures of change across industries. What happens when crisis strikes? Is resilience inherently part of service design? In this talk, Ron Bronson will explore the consequences of touchpoints and how research influences the lens we use to frame and measure outcomes. 
> Slides
Service Design is Everybody's Business [20:20]
Aubrey Kraft  United States | Senior Service Designer, Kaiser Permanente
What if service design was everybody's business and not only that of formally trained designers? Sustainable design relies upon partnerships with non-designers and their understanding of the value of service design is critical for success. At Kaiser Permanente, the largest nonprofit healthcare provider in the USA serving 12.5+ million patients, we are democratizing the methods and mindsets of design as a core competency to enable staff to problem solve in radically different ways, transform culture, and extend design to create lasting impact.
> Slides
Remote Service Design: Challenges and Opportunities [21:52]
Jim Kalbach  United States | Head of CX, MURAL
The pandemic has suddenly created a global remote work culture. Creative disciplines, in particular, present unique challenges for distributed collaboration. The visual interaction and open environment designers are accustomed to can be tricky to achieve in virtual settings. Luckily, we've learned to adapt and be resilient. But this just a point a time: working in distributed teams will be the new way of practicing service design in the future, as well. Effective remote design begins with a "digital first" mindset. This doesn't mean simply transferring your old ways to an electronic medium: it means rethinking your approach. The benefits are many, and embracing the limitations of virtual collaboration can move your design work forward in other ways. In this talk, Jim Kalbach, Head of Customer Experience at MURAL, shows how remote collaboration isn't just a burden to overcome, it's an opportunity to reinvent service design techniques and achieve ever greater outcomes