An ethnography of the Brixton Pound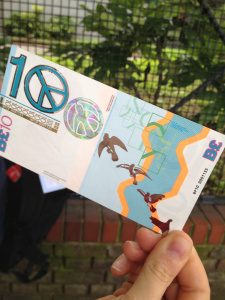 Mario Campana (@mariocampana), a PhD student at City University London's Cass Business School, researches the growing trend of local currencies – of which there are currently over 3000 around the world.
He recently presented at EPIC, where in a Pecha Kucha presentation he discussed his PhD research into the Brixton Pound, a neighborhood in South London.
Expanding upon the research presented in the rapid-fire format of his last presentation on this aspect of his research, this article expands upon his ethnographic inquiry into Brixton's local currency, delving deep into the social forces driving the development of the currency and the surrounding community. Such forces include issues of gentrification, and the conflicting notions of community and belonging between previously settled and locally rooted immigrants from the Caribbean and the recent influx of young, wealthy, and upwardly-mobile settlers from other parts of the city.