Anthropologists addressing burning issues on a hot planet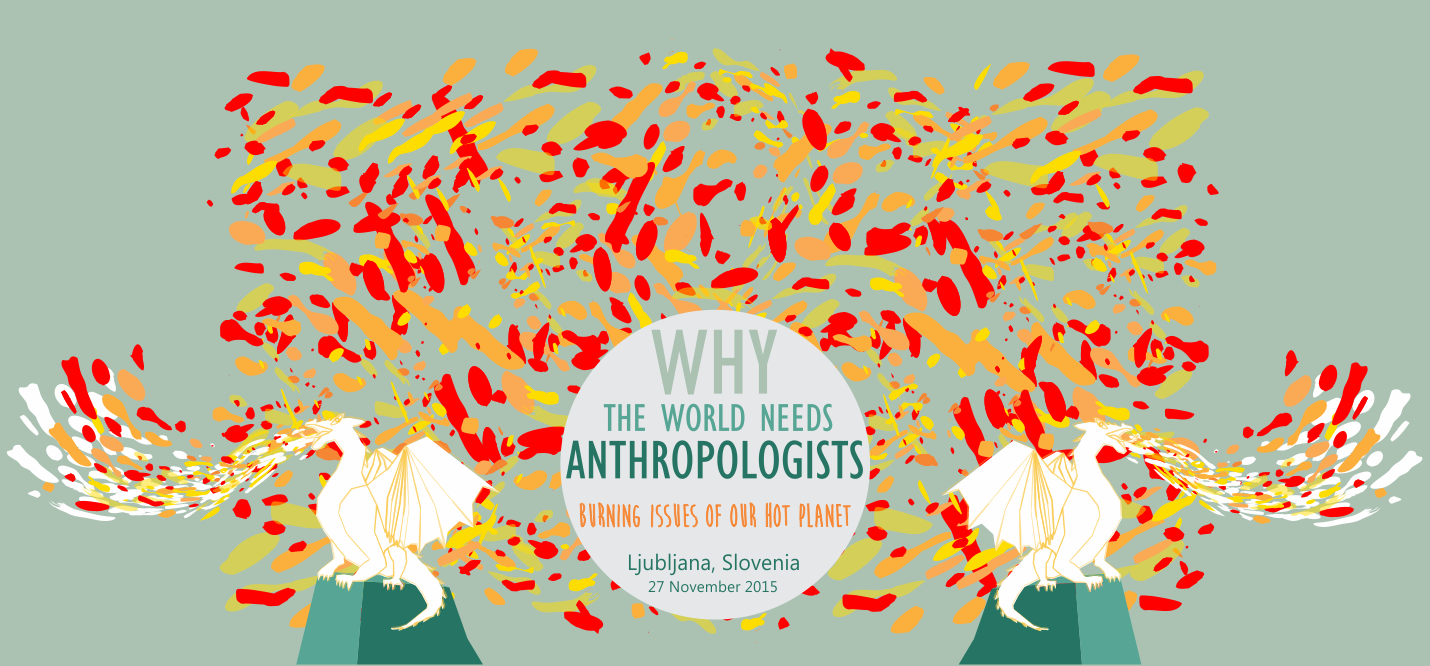 Our planet is becoming increasingly hot. We are facing climate change, social turmoil on local and global scales, and changing political and economic systems.
The symposium "Why the World Needs Anthropologists" (27 September, Ljubljana, Slovenia) will explore anthropology's applied aspects and potential benefits for society, economy, and the environment.
Three keynote speakers – Genevieve Bell, Thomas Hylland Eriksen and Joana Breidenbach – will present the ways in which anthropologists can affect and improve the current circumstances often caused by human recklessness, and inspire us to join them on their missions. After the keynotes, the speakers will join a panel discussion, where they will be joined by guests Lu?ka Kajfež Bogataj and Lenora Bohren.
Genevieve Bell (wikipedia) is a Vice President and Intel Fellow in the Corporate Strategy Office at Intel. Genevieve currently leads an R&D team of social scientists, interaction designers and human factors engineers to drive consumer-centric product innovation in Intel's consumer electronics business. She is responsible for setting research directions, conducting comparative qualitative and quantitative research globally, leading new product strategy and definition, and championing consumer-centric innovation and thinking across the company.
Thomas Hylland Eriksen (wikipedia | personal site) is Professor of Social Anthropology at the University of Oslo and President of the European Association of Social Anthropologists (EASA). His publications span many genres and topics, largely focusing on the politics of culture and identity, globalisation and the history of anthropology. His latest research project 'Overheating: The Three Crises of Globalisation is a comparative endeavour aiming to develop an understanding of local responses to accelerated change in the realms of economy/finance, climate/environment, and culture/identity.
Joana Breidenbach is the founder of betterplace.org, Germany's largest crowdfunding platform for social projects, and the betterplace lab, a think- and do-tank focused on digital-social innovation. She holds a PhD in cultural anthropology and is author of numerous articles and books on cultural consequences of globalisation.
Lu?ka Kajfež Bogataj is Professor for Climatology at the University of Ljubljana, Slovenia, and a member of the Intergovernmental Panel on Climate Change (IPCC). Her current research interests include biometeorology, climate change scenarios and impacts on ecosystems.
Lenora Bohren is an environmental anthropologist and senior research scientist and director of the National Center for Vehicle Emissions Control and Safety (NCVECS) at Colorado State University, USA. She was also responsible for National and International Clean Air Conferences for over 25 years.