Anthropologists as scholarly hipsters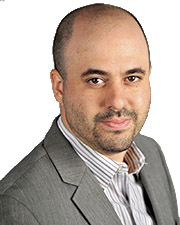 Can looking at the hipster tell us something about the anthropologist and the academy?
Alex Posecznick (anthropologist at the University of Pennsylvania) explores the role of anthropologists in academia from a parallel hipster point of view. With his blog posts Posecznick hopes "to contribute to an ongoing dialogue about scholarly subjectivities in anthropology vis-Ã -vis the cultural trope of the contemporary, urban 'hipster.'"
Part I: What is a hipster?
What precisely is a "hipster" and does it actually exist as a meaningful category?
Part II: Critiques from the margins
In this second post, Posecznick focuses on a common characteristic that is both productive and frustrating for anthropologists and hipsters alike: their position at the margins.
Part III: The anthropological brand
In this third post, Posecznick wants to take a brief moment point to what anthropologists wear and the images they cultivate.
Part IV: Authenticity and Privilege
Examining the endless search for authenticity.
Alex Posecznick (@AlexPosecznick) serves as manager of the Division of Education, Culture and Society at the University of Pennsylvania's Graduate School of Education while also holding an academic appointment therein, where he teaches courses in Anthropology and Education, Qualitative Modes of Inquiry and Merit and America. His scholarly work focuses on the ethnographic examination of neoliberalism, public policy, and the culture of meritocracy vis-à -vis institutions of higher education.
And related: Conference Chic, or, How to Dress Like an Anthropologist