Behavioral approaches to product innovation at the Base of the Pyramid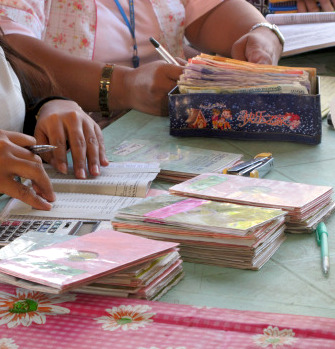 Alexandra Fiorillo, Principal of GRID Impact, writes that if we want to achieve full financial inclusion, we cannot simply offer more financial products and services to more people and hope they need, want, like, and use them. Instead, she writes, we should spend the necessary resources to ensure our products and services work for clients by doing two things:
1. Design products that meet the needs, desires, and preferences of our clients by collaborating with them on the design and delivery of these products.
2. Help our clients follow-through with the intentions and goals they have for their financial lives by focusing on taking action rather than just providing more information.
She continues:
"A new approach to product and service innovation, behavioral research and design, attempts to do just this. Drawing on insights from behavioral economics and principles from human-centered design, behavioral research and design attempts to uncover deep personal and contextual motivators and influencers to human behavior so we can better design products and services in a client-centered way. The goal of this method is not to focus on stated preferences and opinion or market research, but rather to develop deep empathy for human needs and desires while also making sense of observable behaviors – which may be contrary to people's stated preferences."
GRID Impact is a global research, innovation and design firm that specializes in human-centered approaches to policy, program, and product challenges. They use data and evidence to improve social impact in areas such as financial inclusion, global health, agriculture and education.