Behavioural Insights applied to policy – European Report 2016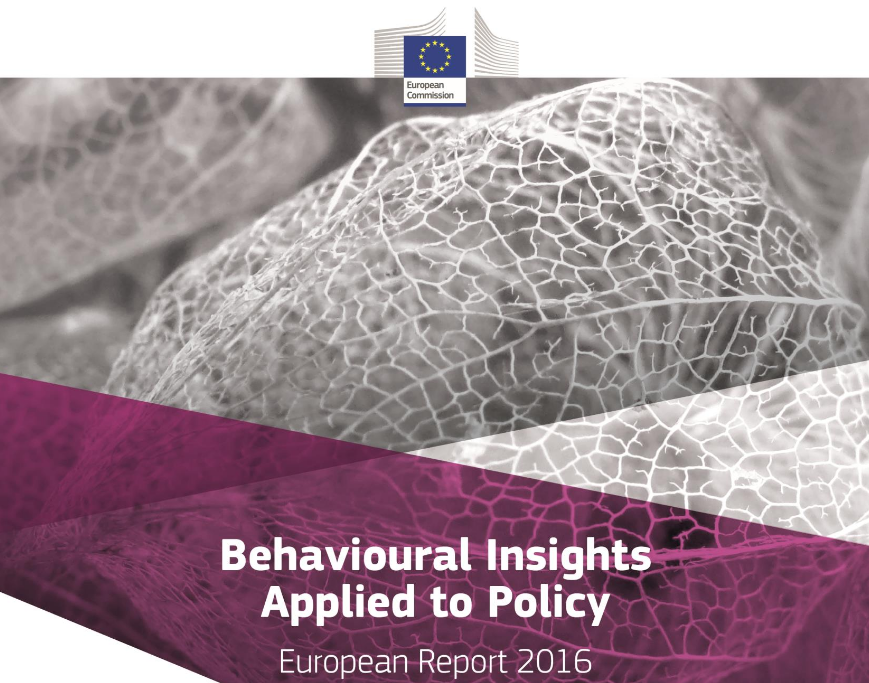 Behavioural Insights Applied to Policy: Overview across 32 European Countries
Publications Office of the European Union
February 2016
56 pages
The Report covers a wealth of policy applications either implicitly or explicitly informed by behavioural insights (BIs). It reviews institutional developments and puts forward a comparative framework (PRECIS) describing behavioural insight teams with six key features. The Report reaches four main conclusions:
i) in terms of capacity-building, there is significant dynamism and growing appetite to apply BIs to policy-making;
ii) links between policy-making and academy communities can be strengthened and analysing large datasets offers great potential;
iii) systematic application of BIs throughout the policy cycle can advance evidence-based policy-making;
iv) need of more research on the long-term impacts of policy interventions.