Bringing together nature and technology, tradition and vanguard in southern Italy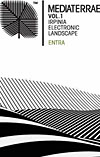 Sustainable tourism is one of the main focus areas of the
Dott07
initiative (a year of community projects, events and exhibitions in North East England that explore what life in a sustainable region could be like – and how design can help us get there).
Programme director John Thackara has invited Leandro Pisano and Alessandro Esposito to an upcoming expert meeting.
Pisano and Esposito are partners in Ufficio Bifolco, a marketing and cultural planning company that works on ICT strategies for development of rural areas in South Italy.
They are producers of two festivals in Southern Italy – Interferenze and Mediaterrae – that bring together nature and technology, tradition and vanguard, past and future, local and global. This unique convergence of sounds, images, landscapes and carnival rites of a rural land, are signals of new ways we might visit and experience new locations.
(via Doors of Perception)