Don't miss Experientia at Torino Design of the City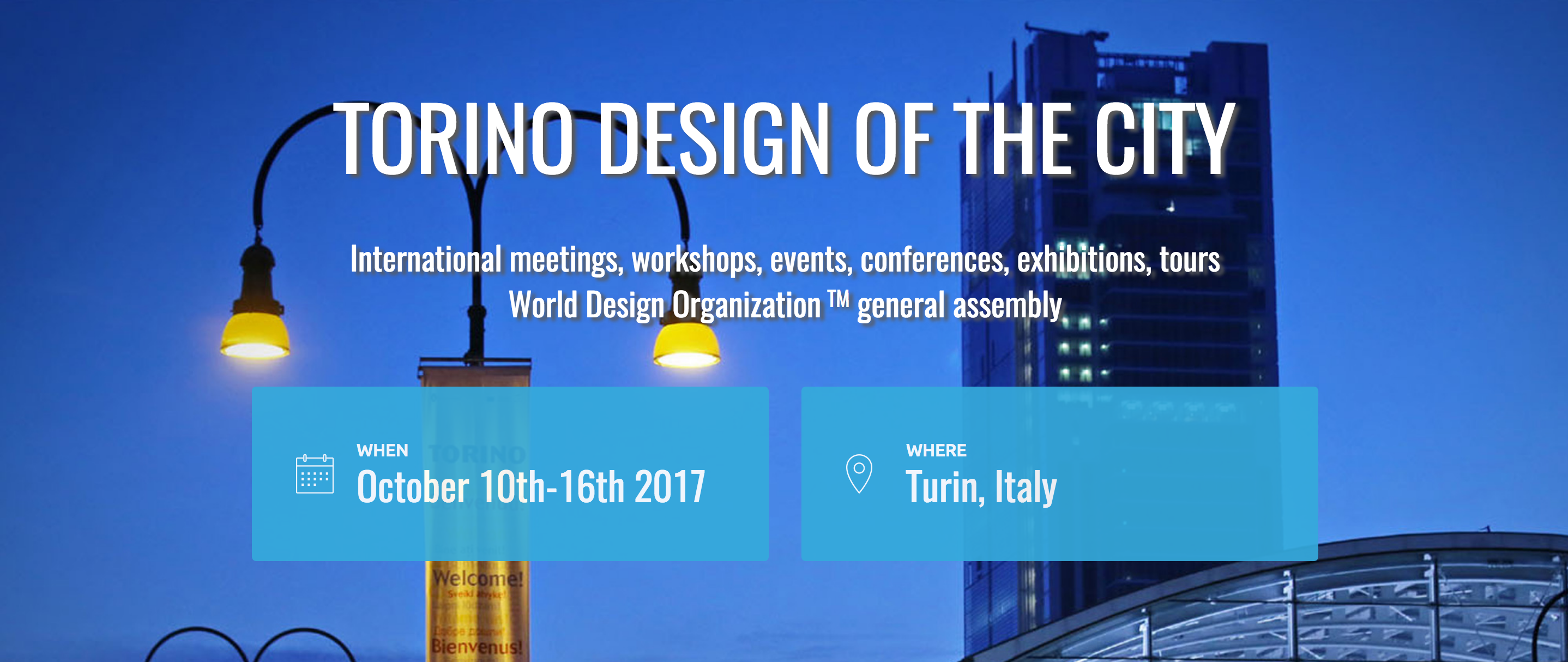 Torino Design of the City is nearly here! Experientia will of course be part of this exciting week (10-16 October) of events, meetings, workshops, exhibitions and guided tours about design, and we warmly invite you to join us.
The event is organised by the City of Turin and will take place in strategic city locations around the city that are experiencing urban regeneration. It aims to draw the attention of citizens and national and international industry experts to how design is central to creating complex organisms such as our modern-day cities.
As one of the leading reference points for design thinking in Turin, Experientia, together with the Innovation Center of Intesa Sanpaolo, will be hosting our own event TO-Innovate through Service Design on Friday 13 October (from 14:00 to 17:00). It will address how companies can successfully use service design to drive differentiation and product and service innovation.
In addition to our own conference, Experientia's CEO Mark Vanderbeeken will be speaking at two other events, Design for the city: Design for citizens, and Raccontare Torino: Un disegno possibile (Telling the story of Turin: tracing design possibilities).
Design for the City: Design for Citizens will take place on Thursday 12 October, from 9:00-17:30 CEST, in Cavallerizza Reale, 7 Via Giuseppe Verdi, Turin. The theme of the event is Turin's role as a city of design. Starting with Turin's selection as the first World Design Capital in 2008, and tracing the city's path until its UNESCO nomination in 2014, Torino Design of the City is the next step in this pathway. Several relevant case studies will be presented by the speakers, who include the Mayor of Turin, Chiara Appendino, the President of the Unesco National Commission Italy, Franco Bernabe, and the Mayor of Paris, Anne Hidalgo, among others. 
Mark Vanderbeeken's contribution will be in the afternoon session, from 14:30-17:30.
In Raccontare Torino: Un disegno possible (Saturday 15 October, 16:00-19:00 at Scuola Holden), the event will be a workshop, offering a multidisciplinary and collaborative space to explore the theory and educational and training practices of urban storytelling and design thinking. It aims to concretely outline the many educational possibilities that Turin offers young people as a UNESCO Creative City of Design. The discussion will include the participative methodologies, tools, and activities that are necessary to develop shared projects that will ground the city's policies on design in the coming years.
For more information on events at Torino City of Design, visit the website or download the programme.