Experientia website completely reshaped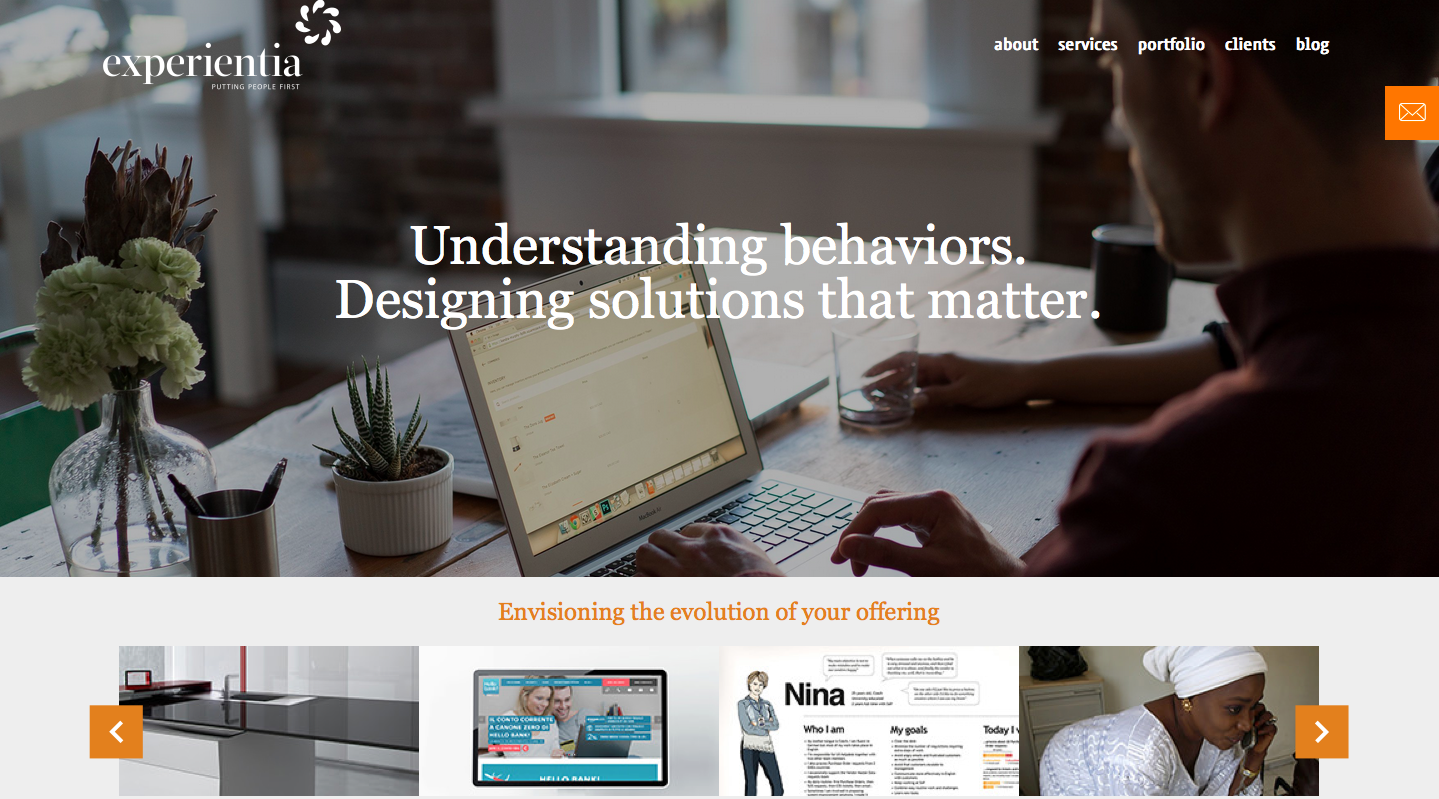 Experientia is pleased to announce that we've started 2016 with a brand new website.
Experientia's now officially 10 years old, and we decided that the best way to celebrate is by building a new website that showcases our growth – with new projects, new people in the staff, and two new locations in Lausanne and Singapore, added to our historic studio in Turin.
Our interaction design team has completely revamped the visual style of the website, with an up-to-date layout, innovative navigation, and complete mobile responsiveness, to ensure that it's easy to use from both big and small screens. The navigation is easier than before, thanks to the top bar menu that disappears and then only re-appears when is useful for the user; the related contents facilitate the browsing experience of all our projects and services.
Our Putting People First blog posts and Twitter feed are now right on the home page for easy browsing, and our portfolio features our latest and biggest projects. You can explore them also filtering by a specific sector of your interest.
Finally, don't forget to check out our About section, to see our talented and international staff members, or click on the mail icon in the top-right to get in touch with us directly. We can talk with you in over 10 languages on staff in our Italian office, or get in touch with us in Switzerland, London, Singapore, Shanghai and Taipei.
Come and visit us on www.experientia.com, or browse our Putting People First blog, or follow us on Twitter for the latest updates!