First edition of UX STRAT Europe to take place in Amsterdam this June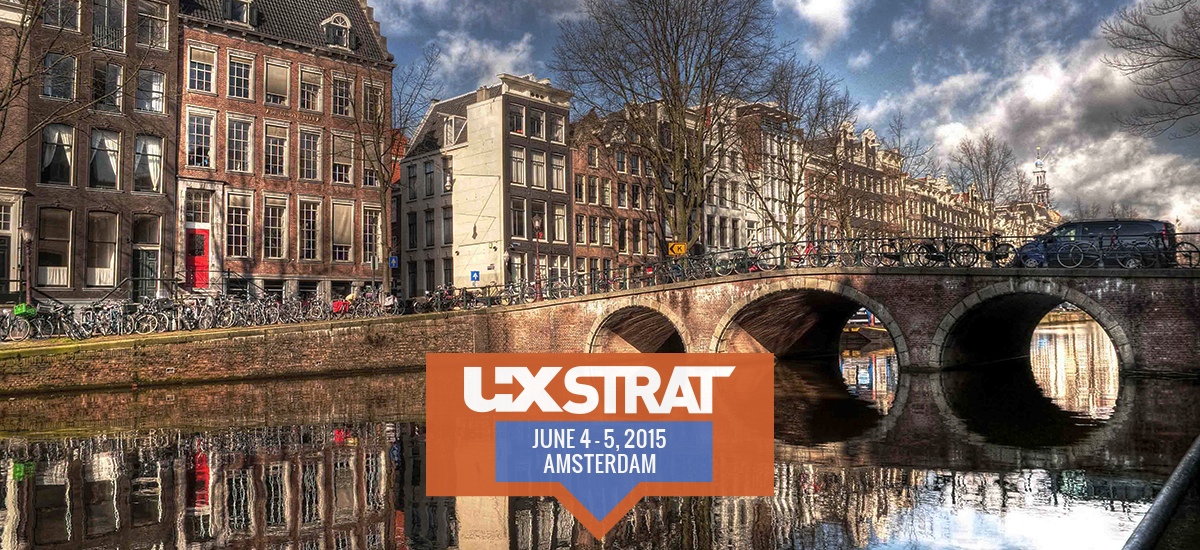 UPDATE: Yesterday we wrote that all keynote speakers were American. The conference site has meanwhile been updated and they are in fact …as they should be… all European!
UX STRAT Europe will take place in Amsterdam on June 4 – 5, 2015 at the Tobacco Theater in the heart of Amsterdam. The conference – which is in addition to UX STRAT USA, which will take place in September 2015 – brings together Experience Design leaders, strategists, researchers, and senior professionals to hear about and discuss the latest trends in strategic experience planning and design. Presentations will focus on the intersection of business strategy, user experience, customer experience, product design, and service design.
Keynote speakers will be Tim Loo, Foolproof; Fabio Sergio, frog; Peter Boersma, SDL; and Simon Norris, Nomensa.
UX STRAT Europe has been organized specifically for experienced UX/CX/Product Design/Service Design leaders, strategists researchers, and designers.
Registration is open. The first 50 tickets (early bird) will cost 595 euro plus VAT. The next 100 tickets (regular) will cost 695 euro plus VAT. The final 50 tickets will cost 795 euro plus VAT. Attendance will be limited to 200.