Forty percent of Americans play electronic games, poll shows [Seattle Times]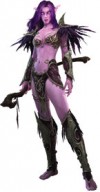 According to a new AP-AOL Games poll, 40 percent of American adults play games on a computer or a console. Men, younger adults and minorities were most likely to play those games.
Among those who describe themselves as gamers, 45 percent play over the Internet. And more than a third of online gamers spent more than $200 last year on gaming, compared with nearly a quarter of those who don't play games online.
Online gamers also spent more time playing those games.
Forty-two percent of online gamers said they spent at least four hours playing games during an average week, compared with 26 percent of those who don't play online. About one in six online gamers play more than 10 hours a week.
The survey results come as Sony Corp., Nintendo Co. and Microsoft Corp. prepare to push their new consoles this week at the Electronic Entertainment Expo in Los Angeles. All three are hoping to make broad online features such as multiplayer games, video conferencing and downloadable content a core element of the video game experience.