Helsinki Design Lab closing in June 2013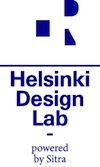 Marco Steinberg, who directs the strategic design efforts of the Finnish Innovation Fund Sitra, announced last week that Sitra's Helsinki Design Lab will close in June 2013.
Helsinki Design Lab is an initiative by Sitra to advance strategic design as a way to re-examine, re-think, and re-design the systems we've inherited from the past.
According to Steinberg, "design at Sitra is shifting from a strategic to a service role. The current members of the design team (Bryan Boyer, Justin Cook, and myself*) are committed to strategic design and will therefore pursue this interest beyond Sitra. In the spring Sitra will hire for a new role to grow service design within the organization."
[* The fourth member of the team, Dan Hill, left earlier, and is now the CEO of Fabrica in Treviso, Italy.]
During the next five months Brian, Justin and Marco will be converting the site into an archive of the most recent phase of HDL. The archive will be legible, free, and open, they write, so that the "work and experience of Helsinki Design Lab be useful not just for the next phase of design at Sitra, but for the community as well."
The team is now compiling the case study research from Helsinki Design Lab 2012 into a forthcoming publication on stewardship, with a tentative publication date of May 2013. This completes the existing publication "Recipes for Systemic Change," which you can download for free.
We can also expect a public event in Helsinki on June 10th, 2013.
Over the last years, Experientia has worked intensively – and to our great satisfaction – with Sitra and with the team of the Helsinki Design Lab in particular, through our involvement on the Low2No project. We wish Sitra and the HDL team the very best in the coming months and afterwards, and we are sure that we will find many ways to collaborate in the future.
(For more reflection on the closing, check also this post by Bryan Boyer).