Inclusive Design – a people centered strategy for innovation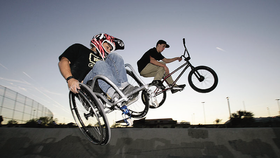 The Norwegian Design Council has published a new resource site about inclusive design, to inform and communicate how this approach can be used as a strategy for innovation and development of more user-friendly products and services for the mainstream market.
Note also that the Council will be organising the European Business Workshops on Inclusive Design 2012 on 7-8 June in Oslo, Norway. The two-day sessions are conceived as inspiring, method-based workshops for business organisations and designers.