Interview with Leisa Reichelt, Head of User Research at UK Government Digital Services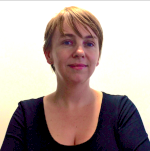 Tricia Wang (see also previous post) just published her interview with Leisa Reichelt, Head of User Research at UK Government Digital Services.
Tricia introduced it with a kind reference to me (thank you!):
">We are excited to interview Leisa Reichelt (@leisa) for our January EPIC theme at Ethnography Matters.  I met Leisa at EPIC 2103 in London at Mark Vanderbeeken's townhall meeting on Big Data. When Mark told me about Leisa's work, I became sooo excited because I just love talking to UX brains who are obsessed with strategy. While UX designers and ethnographic researchers engage in very different processes, both are creating products and processes for organizations–organizations that are often resistant to change. We are lucky to have Leisa share her thoughts on this topic in our interview. Leisa is also looking for passionate people to join her team at Government Digital Service!"
An appetiser:
Tricia: What are some of the biggest obstacles for researchers and designers to successfully working together?

Leisa: I think it's often just lack of experience working together and not knowing what the other can contribute to each other's work. Often this is due to each being involved at different phases of the project. You really need to be sitting right next to each other almost all the time in order to be properly helpful. We like to think of designers and researchers working as a pair just like programmers work in pairs. The most important thing is for each person to not feel like they have to know it all and be perfect – creating a project environment where everyone is encouraged to experiment, to be allowed to make mistakes and be wrong sometimes and where learning is valued.