Our Frugal Future: Lessons from India's innovation system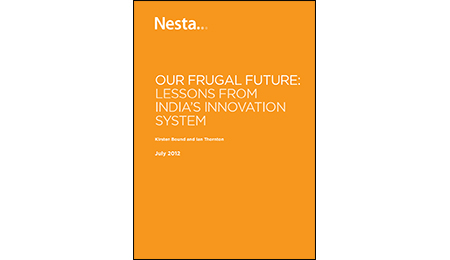 Drawing on the latest data and over 130 interviews with Indian policymakers, entrepreneurs and academics, this report by NESTA, the UK innovation agency, explores the policies, institutions and industries that are driving research and innovation. It measures how India's research strengths are developing, and maps how the geography of Indian research and innovation is changing.
It takes a purposely broad approach, aiming to chart the direction of travel for Indian research and innovation. All this is with a view to help UK policymakers, businesses and universities better understand the opportunities and challenges of engaging with Indian research and innovation and how to strengthen their efforts to collaborate.