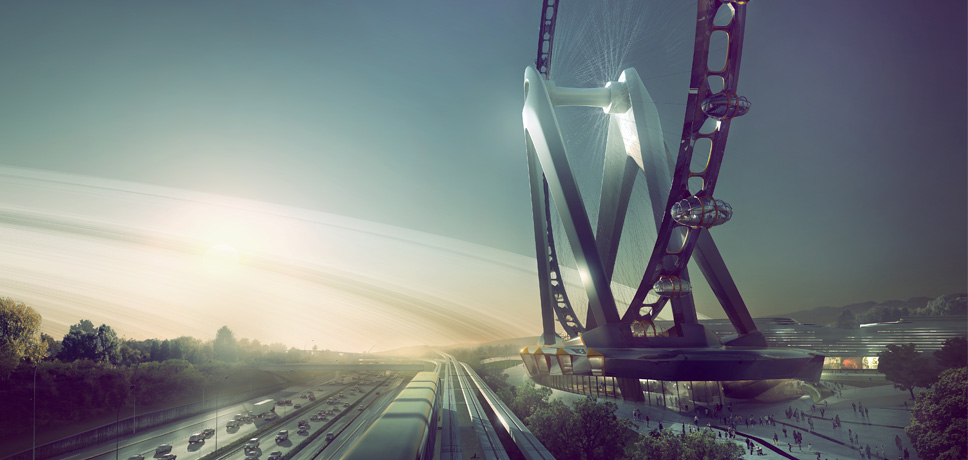 Experientia has been featured in RISD.edu, the website of the Rhode Island School of Design, where Experientia partner Jan-Christoph Zoels received his master's degree in industrial design.
The article offers a brief overview of some of Experientia's recent work, before going into more depth about our exciting conceptual work on a giant observation wheel design for Japan.
Experientia reimagined the user experience of observation wheels, integrating innovative elements throughout the entire customer journey. The innovations take people on a unique and exciting journey, from the moment of purchasing and anticipating the ride, right up to augmented reality during the ride that immerses them in the landscape, and provides new perspectives on familiar views.
The observtion wheel is destined to be constructed in an as-yet-unannounced city of Japan, and the design has been featured in several magazines recently, including Fast Design, Dezeen and Wired.