Rethinking banking for the twenty-first century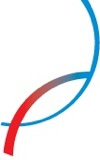 MIT Media Lab has set up a
Center for Future Banking
. I guess they have some work to do.
"Researchers at the Center for Future Banking, in collaboration with Bank of America, will explore how emerging technologies and insights into human behavior can transform the customers' experience and elevate the role of the bank in their financial lives. We seek to invent new ways to anticipate the needs and desires of customers down to the level of the individual, to put every customer in total control of his or her own financial futures, to rethink the experience of customer-bank interaction as virtual and physical reality become increasingly intertwined, and finally to leverage the unique position of a bank to make people's lives simpler and more fulfilling.

The Center brings together disciplines ranging from behavioral economics, to computer science, to urban design in order to take a truly holistic approach to imagining and realizing new possibilities in banking. Its research will span a wide range of physical and social scales, from one-on-one interactions with customers, to new modes of global transactions.

AT&T Associate Professor Deb Roy, chair of MIT's academic program in Media Arts and Sciences and a pioneer in cognitive modeling, communication theory, and human-machine interaction, serves as the Center's founding director and principal investigator. He is joined by a multidisciplinary team of researchers and students with a passion for invention—a team that is not only developing new ideas for the banking industry, but also building and testing working prototypes."
Make sure to also check out the somewhat hidden Macro Trends section.