Selected videos from "The Conference" in Sweden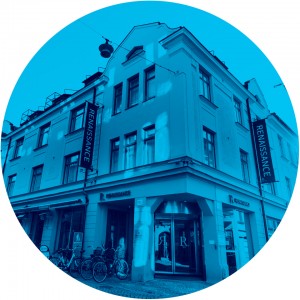 Media Evolution The Conference is an international conference organized annually in Malmö, Sweden. The event focuses on factors that are affecting our society, with a media industry angle to it, exploring who sets the agenda, what changes the playing field and how we all can shape society from now on.
The main themes are "Human Behavior", "New Technology" and "Make it Happen" with sessions that look into topics such as big data, learning, non visual communication, online harassment, responsive web design, boredom, change making and tactility in a digital world.
Here are some selected videos from the August 2013 edition. There are 56 in all online (just from 2013), so I invite you to explore them as well.
Suzannah Lipscomb – Opening keynote [41:19]
Suzannah Lipscomb is Senior Lecturer and Convenor for History at New College of the Humanities. She also holds a post as Lecturer in Early Modern History at the University of East Anglia. Suzannah opened The Conference by looking back and talked about what we can and can not learn from the past.
James Bridle – Naked Lunch [43:07]
The world is shaped by new technologies, but perhaps it is shaped more by how we understand those technologies, how they impact our daily lives, and the mental models we have of them. James Bridle, who coined the term "New Aesthetic", talks about architectural visualisation, online literatures, contemporary warfare and contemporary labour, in an attempt to articulate new ways of thinking about the world.
An Xiao Mina – The Internetz and Civics [12:54]
An Xiao Mina is an American artist, designer, writer and technologist. She explores the disruptive power of networked, creative communities in civic life. Dubbing memes the "street art of the internet", she looks at the growing role of meme culture and humor in addressing social and political issues in countries like China, Uganda and the United States.
Golden Krishna – The Best Interface Is No Interface [16:25]
Golden Krishna, Senior Designer at Samsung, speaks about how "The best interface is no interface".
Many people believe that the future of design is on screens. But what if we can design communication that doesn't involve screens.
Mike Dewar – Seeing From Above [18:25]
Mike Dewar, Data Scientist at The New York Times R&D Lab, will talk about how we can build tools to let us see behavioral phenomena from a heady new perspective with big data and data science. In an increasingly complex and networked world, tools for recording, filtering and visualising data is powering a new breed of storytelling.
Petra Sundstr̦m РDigitals [13:52]
Petra Sundström is a leading researcher within the fields of Human Computer Interaction and Interaction Systems Design. She is Lab Manager for the Crafted Technology and Experiences lab at SICS and Mobile Life.
We all know how paper feels and that we interpret things by touching them But how does digital features feel, and how can we better understand "digital materials" to design augmented digital experiences.
Tricia Wang – The Elastic Self [17:23]
Tricia Wang is a global tech ethnographer who researches how technology makes us human. She advises organizations, corporations, and students on utilizing Digital Age ethnographic research methods to improve strategy, policy, services, and products.