Swisscom study on how we use communication means [Business Week]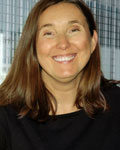 A recent Swiss study finds that as the communication options available to us expand, we tend to narrow the uses and audience for each, writes Bruno Giussani in a Business Week guest column.
Cell phone users spend lots of time talking into their devices, but they generally communicate with very few people. Just how few? Would you believe four?
It's one of the surprising recent findings of a study carried out in Switzerland. In the last few years our communication environment has been expanding at a very fast pace. The lone fixed-line telephone has given way to multiple fixed and mobile phones, e-mail, instant messaging (IM), text messaging, voice-over-Internet-protocol (VoIP) free (or near-free) telephony and videoconferencing, and other interactive channels such as blogs and wikis.
This expanded communication environment raises some questions: Are people "specialising" their use of different communication channels? For example, do mobile-phone, fixed-line, and e-mail users differentiate their usage of those tools in terms of content, communication partners, and habits? Are new channels affecting how existing channels are used?
Stefana Broadbent, an ethnologist working for Swisscom Innovations, a division of Swisscom (SCM), Switzerland's largest telecom operator, says the answer to each of these questions is yes. […] What [her study] has revealed is that people "are very good at choosing the best media for each situation."
Read full story (also on the Giussani blog)
(note that an earlier version of this story, based on her LIFT presentation, was already published previously on this blog – Stefana Broadbent will be one of the speakers at the European Market Research Event)