The future of modern marketing is human-centered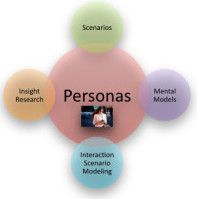 Before the turn of the 20th century into the 21st century, a movement began. This movement called for a more user-centered approach, or also commonly referred to as human-centered, to designing products, software, digital interactions, and design concepts. It is rooted in the belief, which is by understanding human goals and behaviors; we can design concepts empathetic to the user – or humans. More than a decade later, these concepts are becoming increasingly important to marketing, writes Tony Zambito in B2C.
Modern marketing, as it responds to the overwhelming tentacles of the exploding digital economy, now requires the important element of design thinking. With the rapid growth of content marketing, modern marketing CMO's now have to think about creating as well as designing the digital interaction experiences surrounding content.