The latest on innovation in Energy Efficient Buildings: annual round-up of EU Commission projects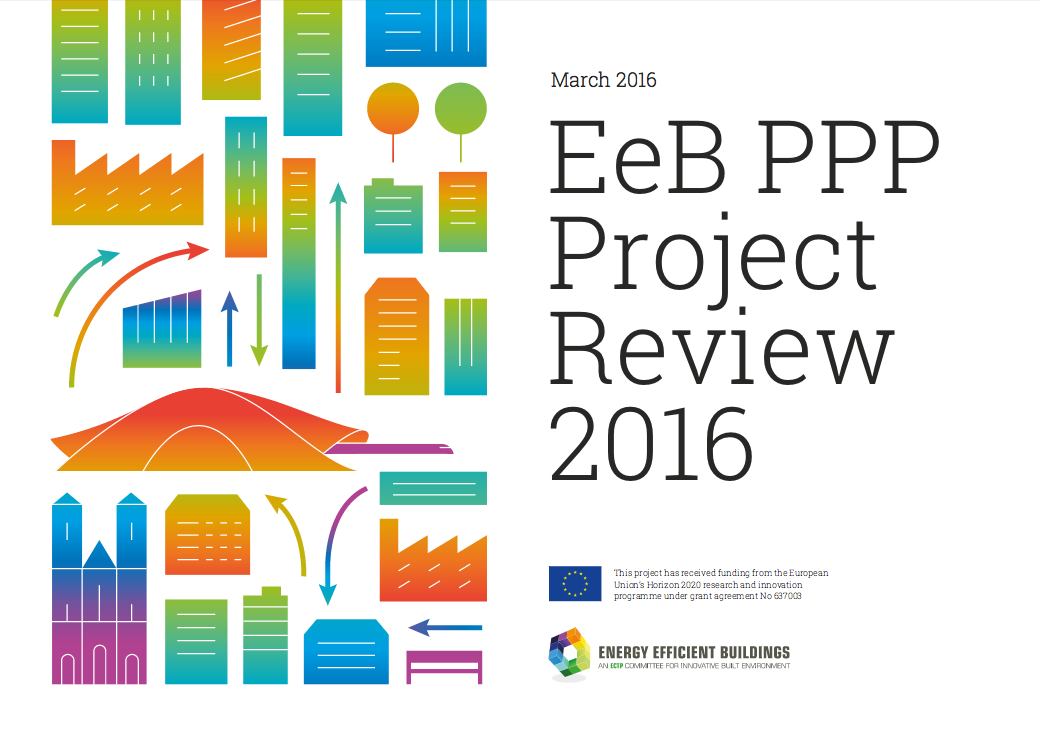 Every year, the Energy-efficient Buildings (EeB) Public Private Partnership (PPP) publishes the EeB PPP project review – a round-up of energy-efficiency projects that have been co-funded by two European Commission schemes.
This year, the print and digital booklet design was done by Experientia, in particular by our talented visual and interaction designer Dohun Jang. Experientia is also part of one of the featured projects, CITYOPT. CITYOPT's mission is to improve sustainability by enabling more energy-efficient built environments. Experientia is one of the 8 partners of the CITYOPT consortium and leads and conducts the user research activities and the user & stakeholder involvement.
The latest EeB PPP edition highlights the current results and the achieved or potential impact of the EeB PPP projects. The projects range from early stage conception to almost ready-for-market innovations, and demonstrate scientific and technical excellence in construction-related research in the areas of Design, Technology Building Blocks, Advanced materials and nanotechnology, Construction process, Energy performance monitoring & management, ICT and BIM.