UTUM: building the best smartphone experience [SymbianOne]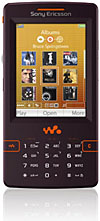 The complexity of today's smartphones is a world away from early mobile phones. With increasing sophistication comes the risk that the user will simply get lost in all the options available to them. It is not enough to be working to prevent the interface gridlock brought about by a mountain of features. Platform developers need to show that they have processes in place to ensure that, as more feature are added, smartphones remain usable and above all enjoyable.
It is against this background that UIQ Technology has started to reveal information on UIQ Technology Usability Metrics (UTUM) the process used to gather usability information as part of the UIQ platform development process. Richard Bloor caught up with Laurent Mauvais, Interaction Architect and Mats Hellman, Head of Interaction Design to find out more.