VA creates US Government's first-ever employee experience journey map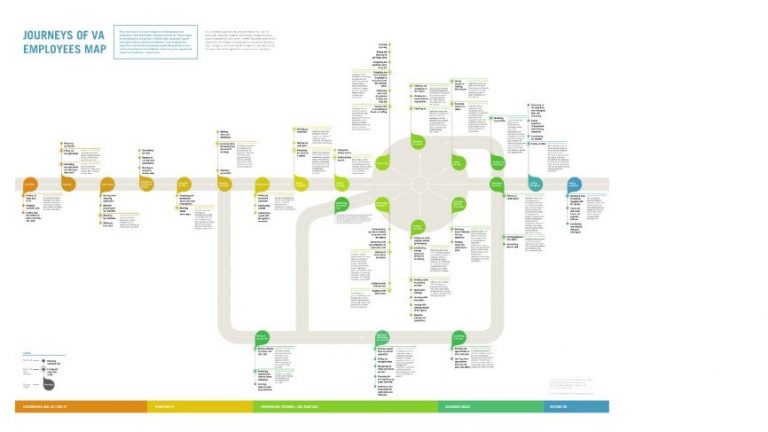 The employee experience (EX) journey map of the US Government's Department of Veteran Affairs (VA) identifies the moments that matter during a VA employee's career using the same human-centered design process that VA's Veterans Experience Office (VEO) has applied in the development of 45 customer journey maps that also improves the experiences of Veterans and their families.
Developed in partnership with VA's Office of Human Resources and Administration/Operations, Security, and Preparedness, the journey map is based on 11,000 insights collected from diverse sets of VA employees across 33 geographic areas.
Twenty-three employment stages are mapped within these phases, each of which includes moments that employees typically experience. Finally, the Journey Map identifies 30 key moments that matter, bright spots, and pain points which may have a significant impact on an employee's experience.
The map will help VA reach its goal of improving not only the experience of Veterans but of the VA employees who support them. It does this by providing insights on the interdependent relationships between employee experiences and customer experiences.
See also the previously released Customer Experience Cookbook..