Videos online of "Humanizing technology through design" conference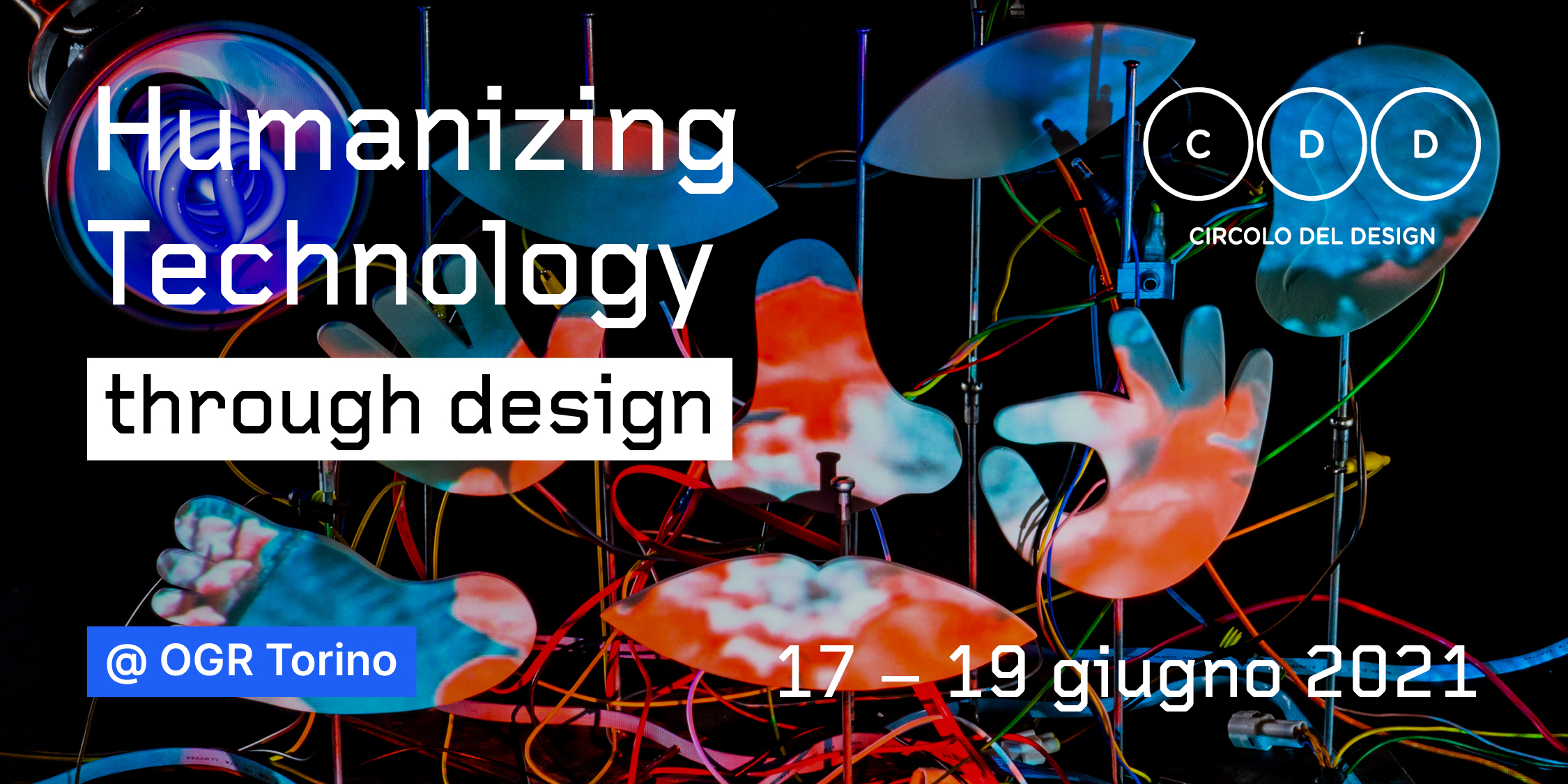 "Humanizing technology through design" was a three-day conference in June 2021 in Torino, Italy, curated by Experientia partner Jan-Christoph Zoels and Sara Fortunati, director of the Torino Circle of Design.
It dealt with the best international practices about the humanization of technology, casting light on the experiences of designers, sector companies, researchers, and institutions.
Talks and seminars were structured into six different thematic sessions – ethics, public services, healthcare, AI, mobility and learning – with 34 international guests (see programme), providing brand new visions and innovation tools.
All videos are now available, with English subtitles.
Guido Bolatto, Secretary General of Torino Chamber of Commerce
Alberto Anfossi, Secretary General of the Compagnia di San Paolo Foundation
Massimo Lapucci, CEO at OGR Torino
Jan-Christoph Zoels, Curator of the conference, Co-Founder, Partner & Creative Director of Experientia
Sara Fortunati, Director of Circolo del Design
Session 1: Ethics and technology
Session 2: Humanizing Public Services through Design
Session 3: Humanizing Healthcare through Design
Session 4: Humanizing AI through Design
Session 5: Humanizing Mobility through Design
Session 6: Humanizing Learning through Design