Experience design for interactive products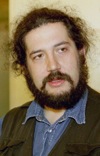 Experience design for interactive products: designing technology augmented urban playgrounds for girls
(pdf) is the long title of an interesting paper by Aadjan van der Helm, Walter Aprile and David Keyson of Delft University of Technology.
Recent technological developments have made it possible to apply experience design also in the field of highly interactive product design, an area where involvement of non-trivial technology traditionally made it impossible to implement quick design cycles. With the availability of modular sensor and actuator kits, designers are able to quickly build interactive prototypes and realize more design cycles. In this paper we present a design process that includes experience design for the design of interactive products. The design process was developed for a master level course in product design. In addition, we discuss several cases from this course, applying the process to designing engaging interactive urban playgrounds.
One of the authors, Walter Aprile (pictured), was a former Interaction-Ivrea faculty member at the Interaction Design Institute Ivrea.