Experientia supports Interaction 20 conference in Milan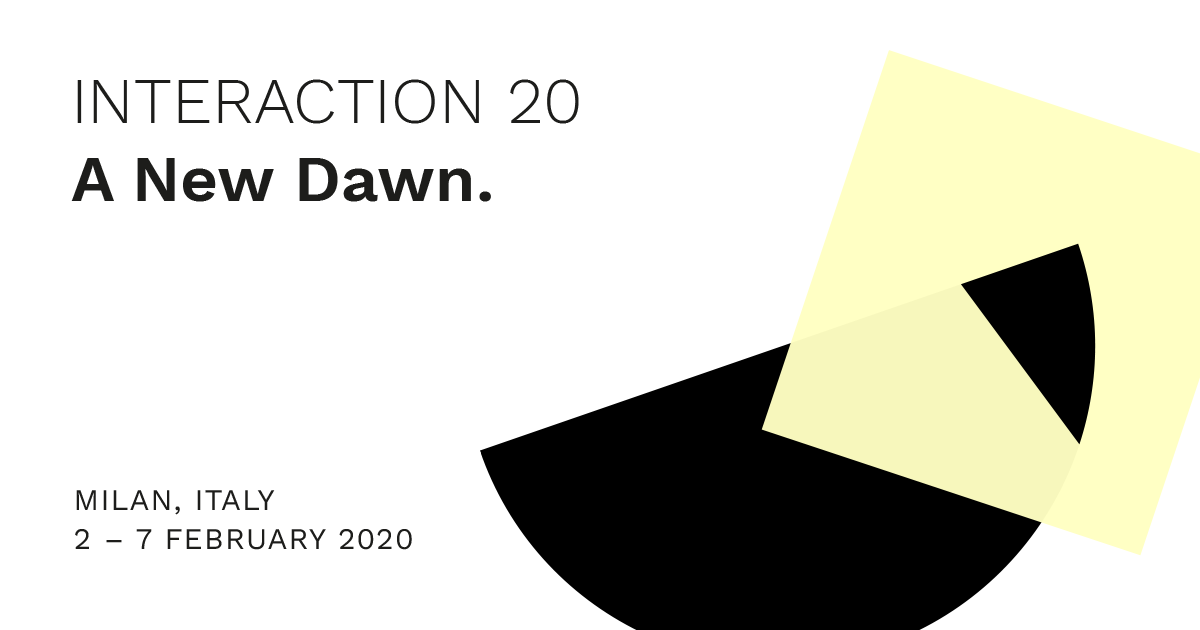 Next week the major Interaction 20 conference will take place at the Zaha Hadid-designed Milano Convention Center (MiCo). The three day conference (5-7 February) will feature 80 talks and engage more than 1500 participants. It is organized by IxDA (the Interaction Design Association) and hosted by the IxDA Milan & Turin local group.
Experientia supports this huge conference on a multitude of levels: besides an actual sponsorship, we are also organizing a workshop on netnography and digital ethnography, helped set up two tours on design in Turin and Piedmont, and organized a mini-exhibition on the Interaction Design Institute Ivrea.
But most importantly our partner and Experientia founder Jan-Christoph Zoels is the program co-director, who together with Claudio Moderini and Kim Mingo curated the program of 80 talks and the excellent selection of keynote speakers (Awa Caba, Matt Cottam, Adeola Enigbokan, Andrew Hoppin, Jan Knikker, Giorgia Lupi, Marco Steinberg and Audrey Tang).
The conference will be preceded by the IxDA Education Summit (2-3 February) and a workshop day on 4 February. Studio visits will take place on Saturday 8 February. There will also be award ceremonies, satellite events and parties.
The theme this year, A New Dawn, will explore the meaning and evolution of our practice and approaches, now that we have begun to design almost anything for anywhere. We play with new technologies, as we face unprecedented organizational, societal, and industrial challenges. What brought us here will not be enough to help us design the future.