Trying to register for the World Congress of Architecture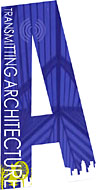 In a few months, Turin will host the
World Congress of Architecture
, the top architecture event in the world.
They have an interesting programme, with some speakers I really like. They are called "Relatori" on their English website, which non-Italians should obviously know means "Speakers". A small detail, of course, because they got names like Peter Eisenman, Massimiliano Fuksas, Adam Greenfield, Jeffrey Huang, Nicolas Nova, Dominique Perrault, Renzo Piano, and Hani Rashid. To name just a few.
Registration is cheap. 100 euro. So I want to go. But then the trouble starts.
First you go to the website where any button "Registration" is missing. OK, you find out that it's actually called "Participation".
Then you have to create a personal account. Of course, I completely forgot that I had done this months ago to receive a newsletter. So I got an Italian language error message – on the English site of an international event – when I entered my normal email address.
Next step: a whole bunch of personal information. To enter your company name however, you have to hit a radio button which I of course missed. So I entered my information as an individual, and clicked "Update data", which didn't do much more than refresh the screen with the data I just entered.
Hmmm. What now? The left side menu has 16 clickable menu options. I click the most obvious one: "Registration and Payment".
Wrong, of course. I arrive at a huge screen with lots of information. None of which I need.
At the bottom of that screen: "Go to subscription". I click that.
New screen: "Add partecipants" (That's the spelling!).
But I registered as an individual! Not as a company. I just added all my individual information and don't want to add another "partecipant".
This is clearly not a good choice. Next one up: "Your registered members". Interesting! I am curious what the membership of an individual might mean. But I have no choice. So I click that.
Now the system says that I have no registered members. Strange: I just registered!
Maybe it's a good thing. I don't want "members" of myself anyhow. I just want to register. Please let me pay my 100 euros.
So I click on "Proceed to payment".
Back to the huge screen with lots of information that I don't need.
This is getting terribly irritating.
I guess the system requires me to be a "registered member" of myself. So now I have to register even more personal data, such as my identity card or passport number. I also need to select a country (not sure which one: country of citizenship or country where I live). I choose Italy. Now I also need to select which "Professional bodies of architect" (sic) I am from. It's obligatory. But what comes up is a bit baffling: a list of Italian provinces and the word "Nessuno" which I know to mean "None". Good luck, German or American! Perhaps, I was just stupid enough to list Italy as my country of residence.
Once I have done gone through all of that (remember that I registered as an individual), the system asks me again to "add partecipants". Yes, I know: the spelling. I don't want to "add partecipants" anyhow.
By now, I figured out that this stupid system requires me again to click on "Registered members" in the left menu, and discover that I am now a registered member of myself.
But how can I pay? It's baffling. I managed to figure it out this afternoon — after 20 minutes of deep frustration. Now I tried again in order to write this post, using a different email address, but for the life of me, I can't find the solution anymore. I CAN'T PAY. I have no clue at all anymore on how to do it.
The procedure I managed to find this afternoon has disappeared. I remembered that I somehow found a check box next to my name, which was the key to get into the actual payment system, but that's gone now.
Guys, this is hopeless. How can you manage an international congress this way? And an interesting one at that! Your registration process is horrible. HORRIBLE! No wonder you have so few registrations. YOU HAVE TO FIX THIS IMMEDIATELY!!!
In short, I am more than just a little angry.
(And can someone now remove my duplicate pre-registration, so that I don't get all your emails twice?).